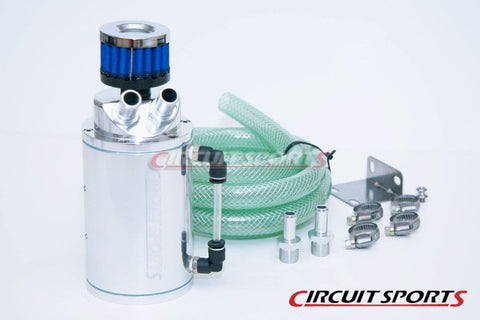 Oil Catch Can/Tank 480cc with Breather Filter - Universal
CS Aluminum Oil Catch Tank version 2.0
- 480cc oil catch tank. (Large Tank)
- Ideal for cars that sees continuous track time under constant boost (which gives out more blow by).
- The new version 2 now comes with breather option for people that want to run an atmospheric setup and/or running more than one blow by release.

Note: comes with 9mm & 15mm fittings, universal for all JDM/USDM vehicles.
---
We Also Recommend