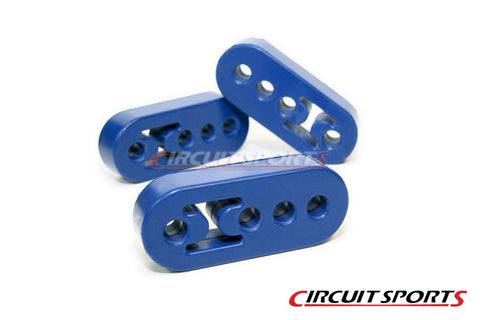 Exhaust Muffler Hanger Bushing, Adjustable - Universal (12mm)
Circuit Sports upgraded muffler hanger bushings for Universal Application with 12mm J hook. These Muffler hanger bushing are 50% stiffer than factory units with the ability to adjust the height of your axle back exhaust. Upgrading the muffler hanger bushings helps prevent exhaust system free play while driving and less chances for exhaust leak due to vibrations/movements from worn out bushing.
 Sold as 1 piece per order.
---
We Also Recommend